Pizza is a popular versatile meal that people all over the world love. Pizzas come in a wide variety of flavours to suit everyone's taste. Hosting the perfect pizza party can be as easy as calling your friends over and stacking several boxes of pizza on the table. But, a well-planned out pizza party can save your time, money and ensure everybody has fun.
So, what are some of the things you should keep in mind to have the best party?
Number of Guests
Defining the size of your party is a step that must come at the beginning of your planning process. This determines where, when and how you can have your pizza party. The number of your guest will let you know whether you can host the party at home or need to secure a larger venue.
Knowing how many guests you are expecting can also help you to estimate the amount of pizza you need. A general assumption for a pizza party is two to four large pizza slices per person. This means that an 8-piece pizza should serve 2 to 4 people. It is better to have some leftover at the end than to run out of pizzas in the middle of the party.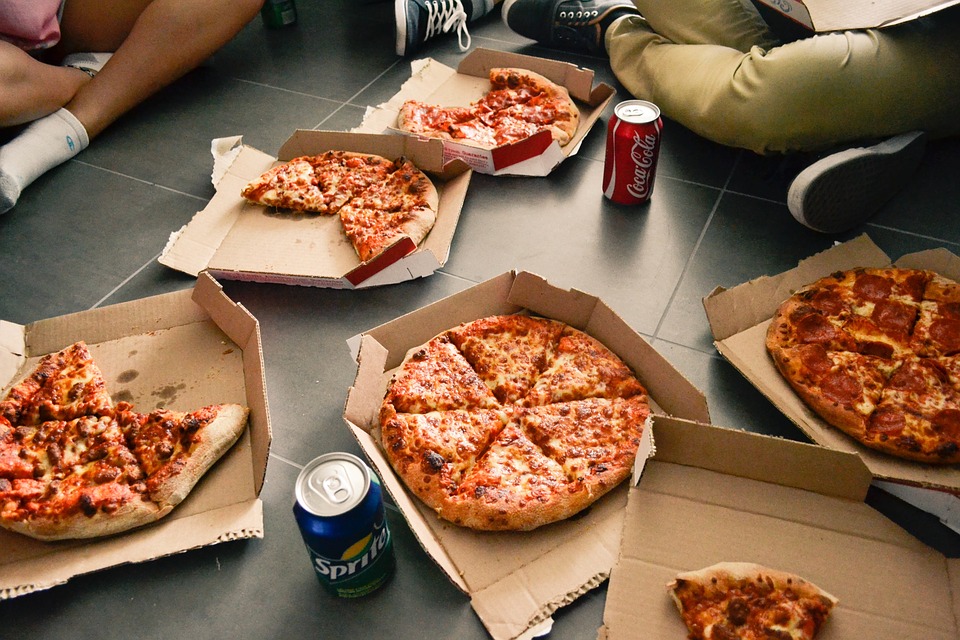 What is the Occasion?
Is it a birthday, football match or just some mates getting together so some food and a good time? Knowing the occasion is important that way you can decorate around it. For a birthday you would need your essentials like balloons, streamers and of course cake. Whereas if it is a sports match or grand final you would theme is around your favorite team. If it is a simple get-together then the decorating would not really be as important, it would be more about the food and company.
Flavour Preferences
Pizzas are made with a wide range of ingredients and toppings to evoke a variety of flavours. When planning a pizza party, you should consider everyone's tastes and meal preferences.
Serving your guests is easier if you can find out their preferences. Some may be vegan or vegetarian while others may have preferences based on religious beliefs. Still, others may have allergies to lactose or gluten among other ingredients.
Finding out your guests preferences and ordering your pizzas with this in mind can help them enjoy your party more. You can have the pizzas labelled from the restaurant and make a smart serving arrangement when they arrive. Divide your table into clear sections indicating the different food groups when serving. You can also offer alternatives to the pizza for guests who prefer not to eat pizza. A primary element of a perfect pizza party is that everyone should enjoy the meal. Let Bubba Pizza do all the hard work. All you need to do is call us up and order or order online. We have everything you need to host the perfect party from pizzas to salads, home style pasta, sides and so much more!
There are many other aspects to planning the perfect pizza party; however, these cover all the basic requirements. Entertainment, choice of drinks, conversation topics and other features of the party may not need so much planning once these first three are set in place.